Relieve aching muscles and speed your recovery in our two Recovery Centers, located in Albany and Malta!
Maximize your training and improve performance with NormaTec's patented technology. The NormaTec PULSE 2.0 Series works as both a high-tech warm-up and a dynamic way to recover faster post-workout. Both Fleet Feet Albany and Fleet Feet Malta feature these NormaTec compression systems, which you may reserve during store hours.
In addition, we have an automated Zen Roller in-depth sports massage machine, which has five different speed levels. Massage from Z-Roller increases blood and lymph flow and also helps with pain from spasms and cramping. Z-Roller allows you to initiate the recovery process immediately after exercise, which makes you recover more quickly and be ready for your next workout.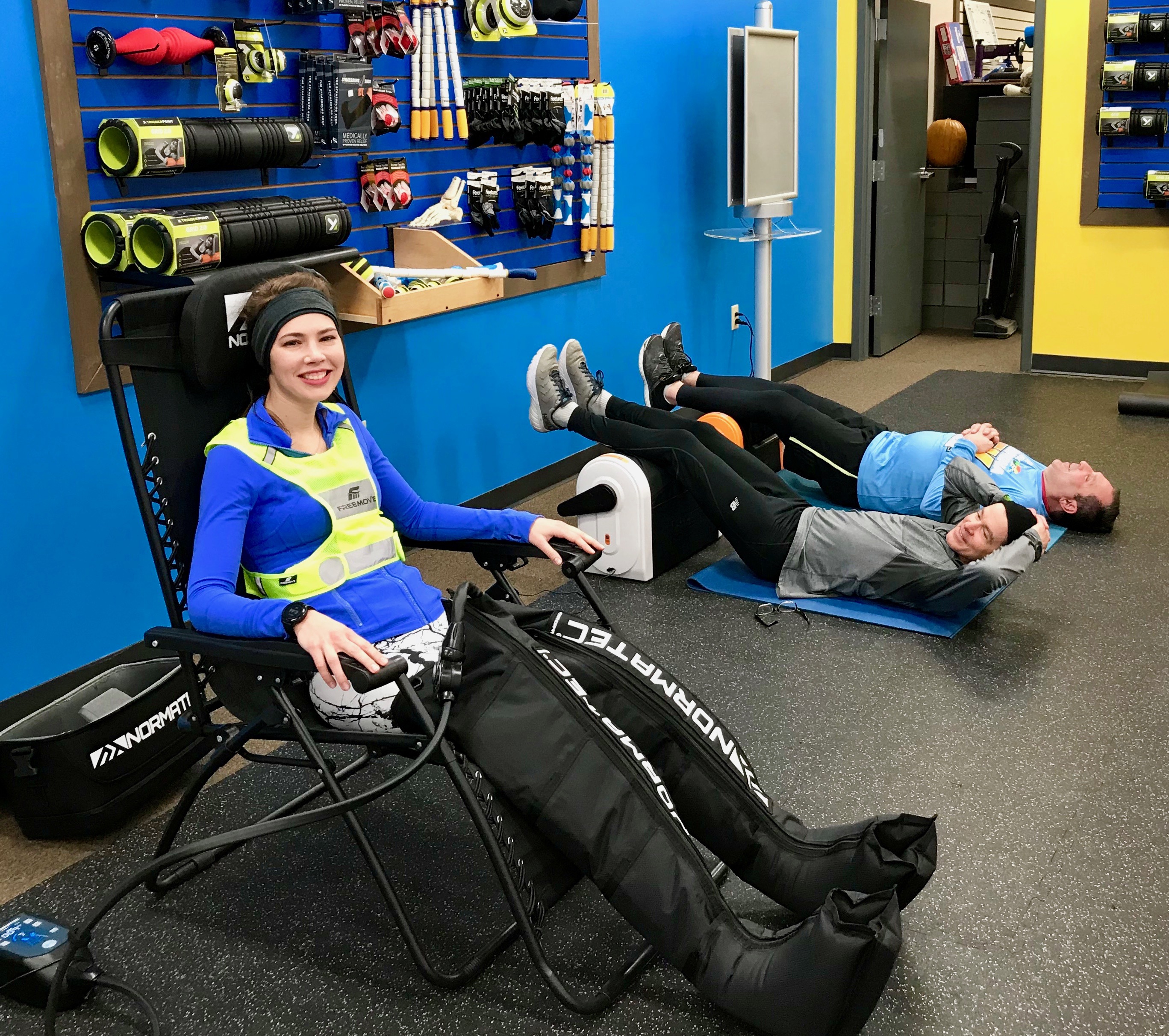 Rounding out the recovery tools in our center is a complete array of products from TriggerPoint, Addaday, and other leading brands, all available for your use.
Heading out on a group training run? Book some time afterward on NormaTec in our Recovery Center as a fun way to visit post-run and improve the speed at which you recover.