The North Face has just released its new Vectiv series. These are trail running shoes that use plate technology to propel you forward, as well as adding additional stability on the trail. Fleet Feet Albany & Malta currently has two Vectiv models: The Vectiv Enduris, which uses a TPU plate for propulsion, is the most cushioned Vectiv and incorporates engineered mesh on the upper. The second model is the Vectiv Infinite, which is the most protective Vectiv trail runner. It uses a PEBAX plate and has a full-length Matrix upper, which uses Kevlar for durability. We'll soon be receiving the first carbon-plated trail shoe, the Vectiv Flight, which is the most responsive shoe in the series. Vectiv represents the next evolution in trail shoes: the perfect combination of soft cushioning, responsivesness, and stability.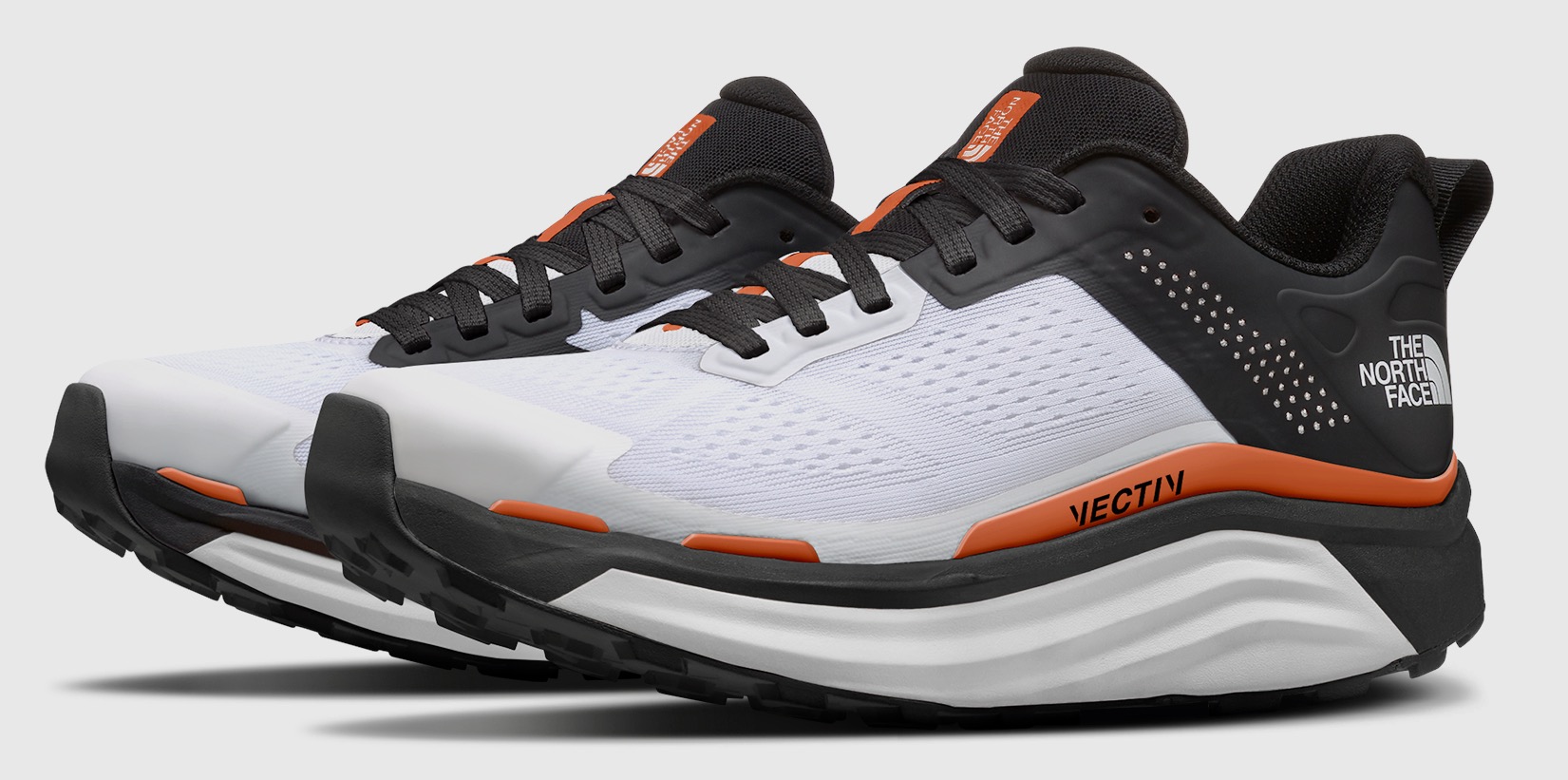 The Vectiv Enduris is one of The North Face's new trail shoes that use a 3D Vectiv plate to reduce fatigue by providing forward propulsion and stability. Vectiv is the first series of trail shoes that incorporates a plate next to the foot, essentially on the top of the midsole, to maximize energy on the trail. The Enduris uses a TPU plate for more flex to provide more soft comfort. This trail shoe has plush underfoot comfort while remaining stable on the trails. An engineered air mesh will keep your feet comfortable in a variety of conditions, while 3.5 millimeter lugs on the outsole provide secure traction on all surfaces. The North Face has entered the trail shoe category with the intention of shaking things up. The Vectiv series pushes the technological boundaries of what a trail shoe can be to provide you with a better experience on the trail.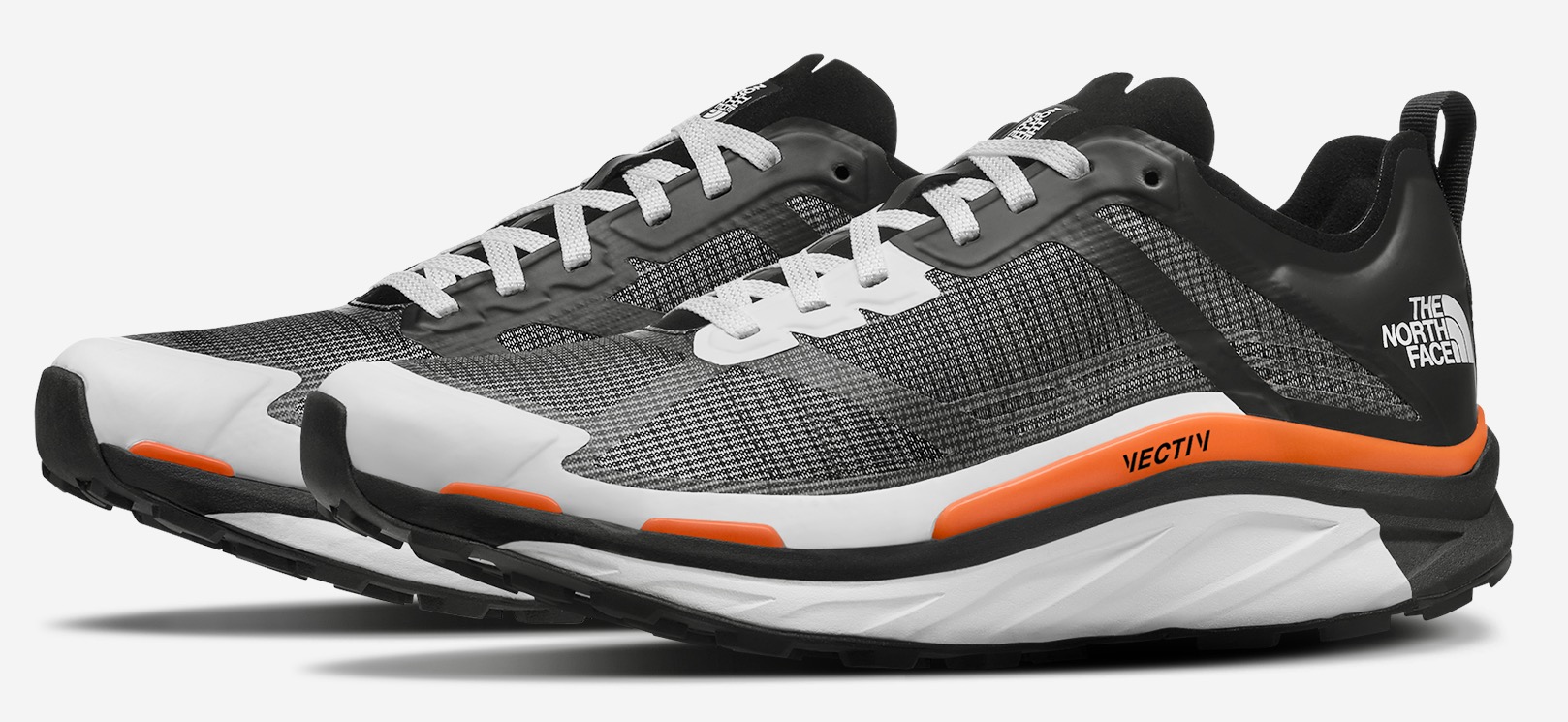 The new Vectiv Infinite is a trail shoe that uses a PEBAX plate to provide a great combination of forward propulsion and stability in a trail shoe. The North Face intends "to disrupt the trail footwear category" with the Vectiv series of shoes. Like the plate technology pioneered by brands such as Nike and Saucony, the Vectiv plate is shaped to provide a rocker feel that will propel you forward. The North Face, however, adjusts the technology for the trail by bringing the plate up at the edges, essentially "wrapping" the foot for better stability on the trail. The Infinite is the most protective of these new trail shoes and is a great shoe for putting on the miles. Three millimeter lugs provide great traction and the new Matrix upper material that incorporates Kevlar weave fiber is extremely durable on the trail. The Vectiv Infinite provides a new technology and a new way to interact with trails. It is definitely worth checking out.