Discover Ted Corbitt and you'll begin to discover the long history of African-Americans and U.S. distance running.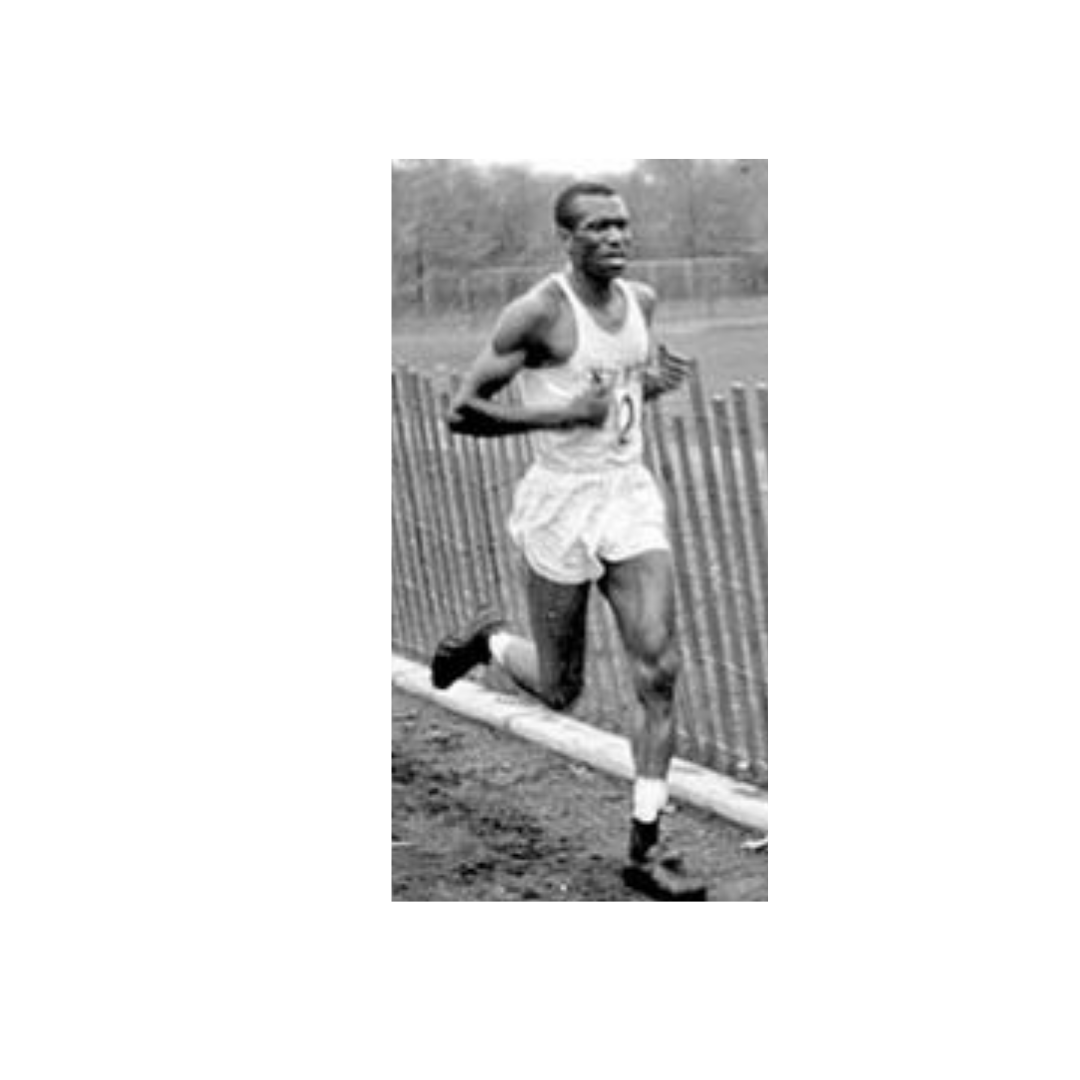 The late Ted Corbitt (January 31, 1919 – December 12, 2007) was often known as "the father of long distance running." He was also a pioneer in ultra marathoning who helped spur interest in the sport in the United States during the 1960s and 1970s. Corbitt also developed the use of a calibrated bike wheel to accurately measure race courses, a technique subsequently adopted world wide. Corbitt was an important historian of the sport — specifically examining African Americans' early and continuous role in distance running — whose writings will be critical when a truly comprehensive history of U.S. distance running is written.
Although having an almost incalculable influence on the development of distance running in the United States as an official, physical therapist, and historian, Corbitt was also a nationally competitive runner. Corbitt joined the New York Pioneer Club, the nation's first integrated running organization, in 1947; and became an Olympian in 1952, representing the United States at Helsinki in the marathon. He ran the Boston Marathon 22 times, the last time in 1974, and won the Philadelphia Marathon four times, his first in 1954. Corbitt was known for high-mileage weeks, topping out one time at 300 miles for a week in 1962. This naturally led to his participation in ultra marathoning. Corbitt completed 68 miles in his final 24-hour race at the age of 84. He continued to volunteer at races and treat physiotherapy patients until his death at the age of 87.
Corbitt co-founded and was the first president of the New York Road Runners, as well as the third president of the Road Runners Club of America. Corbitt was one of five original inductees to the National Distance Running Hall of Fame in 1998. John Chodes wrote a well-received biography of Corbitt in 2010, Corbitt: The Story of Ted Corbitt, Long Distance Runner and tedcorbitt.com has a bibliography of Corbitt's writings and is a wealth of information about African-American pioneers in long-distance running. Ultimately, the career and life of Ted Corbitt provides important context into understanding the critical role that African-American distance runners have played in the culture and history of distance running in the United States.