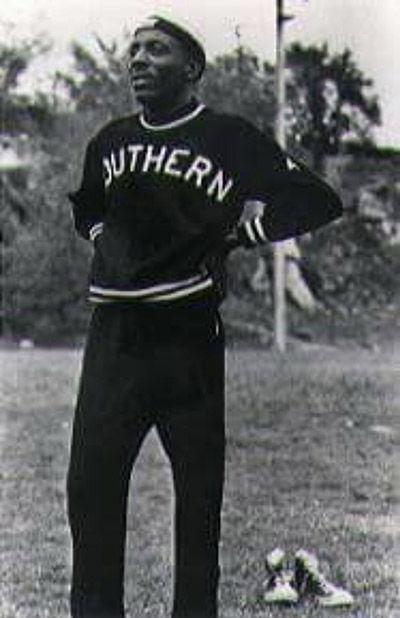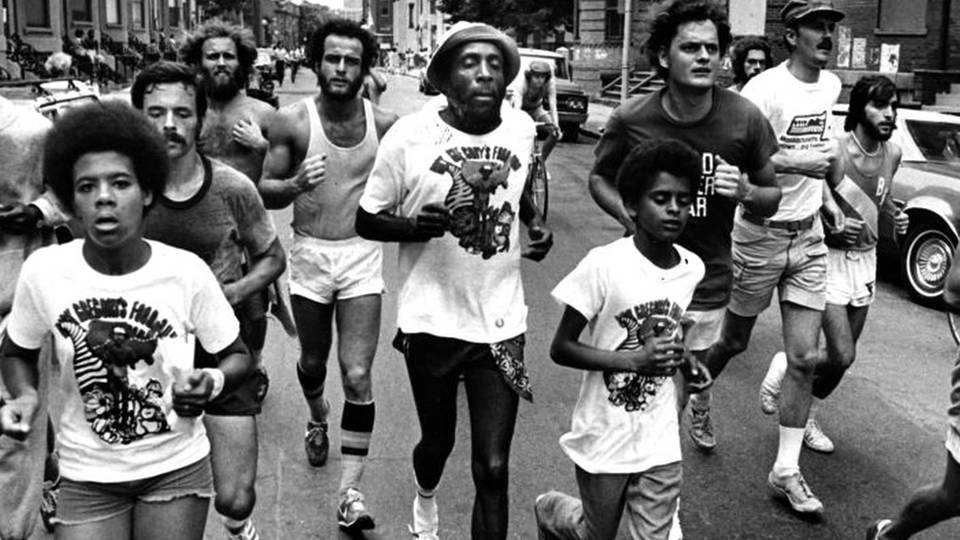 Dick Gregory at SIU Dick Gregory Food Run in 1976
Although better known as a comedian and social activist, the late Dick Gregory (October 12, 1932-August 19, 2017) was a skilled runner, who combined his running and activism during the summer of 1976. As a high schooler, Gregory won the state cross country championships in Missouri in 1950 and subsequently earned a track scholarship to Southern Illinois University. He set records at SIU, including a school record 1.54.1 for 880 yards. Gregory was also named the University's outstanding student athlete of the year in 1953. He was the first black athlete to receive this honor, which also recognized his efforts to racially integrate the Carbondale area.
Gregory's career as a stand-up comedian took off in 1961 after Hugh Hefner saw him perform and gave him what turned into a six-week run at the Chicago Playboy Club. He quickly used his comedic observations about how race worked in U.S. society to support the civil rights movement, the feminist movement, and protests against the Vietnam War. He also became a vegetarian and an outspoken animal rights activist. In 1976, he ran across the country from Los Angeles to New York City — 2782 miles — in support of the Dick Gregory Food Run to both raise awareness and money to combat world hunger. Running helped launch Dick Gregory on his influential career of combating racism and injustice in the United States and throughout the world.