Charlie asked everyone to take some photos when they were outdoorzing. It's inspirational! Please keep sending them and we will post them. Here are a few: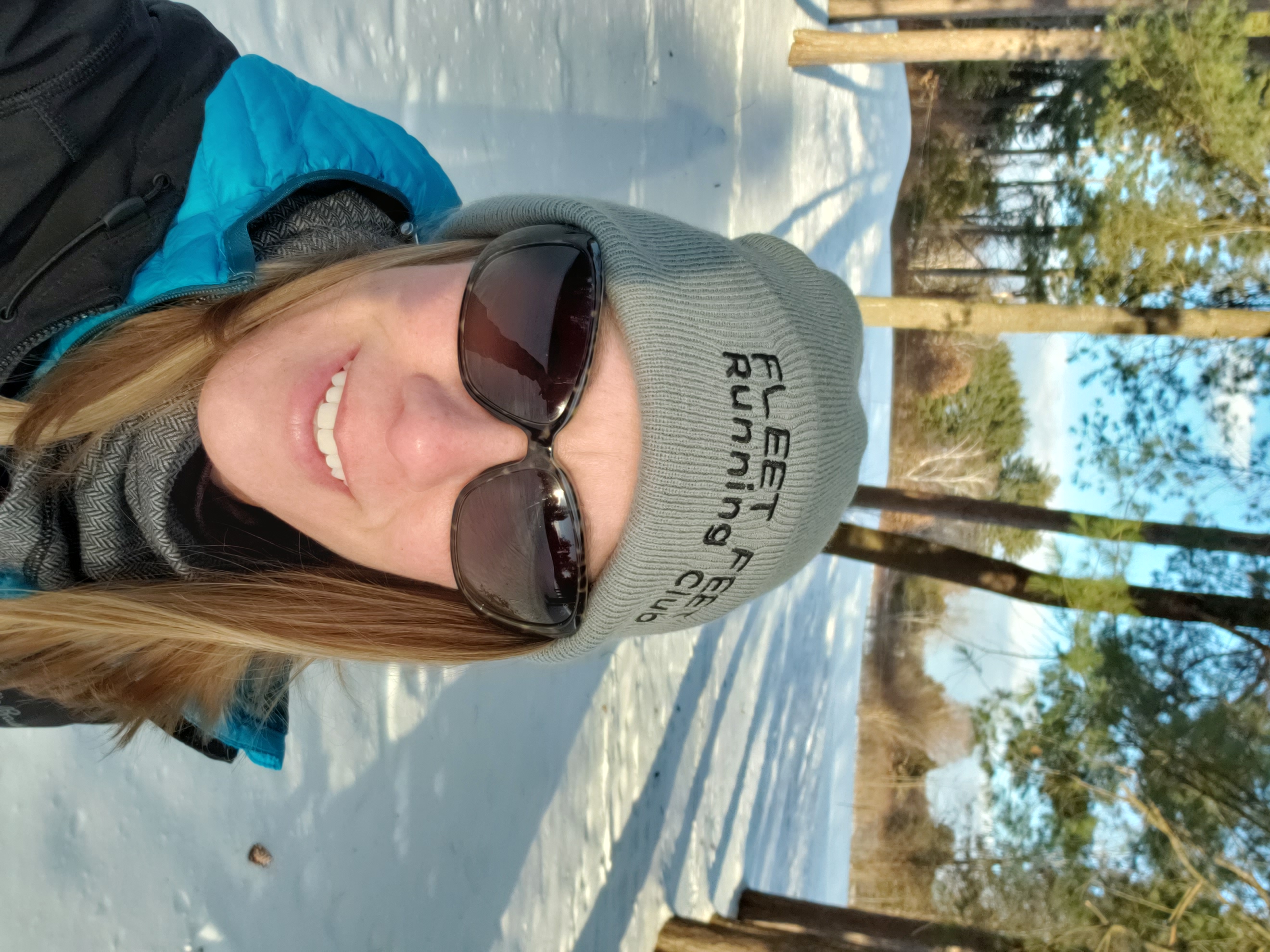 Jaime Farone outdoorzing "with enthusiasm" at Saratoga State Park. A perfect day for snowshoeing.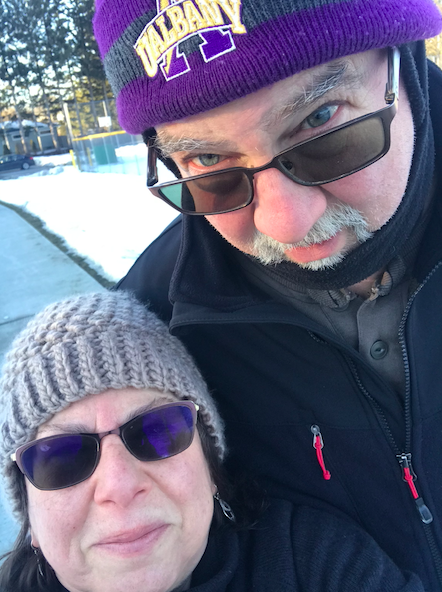 Natalie and Bob outdoorzing on the streets of Albany.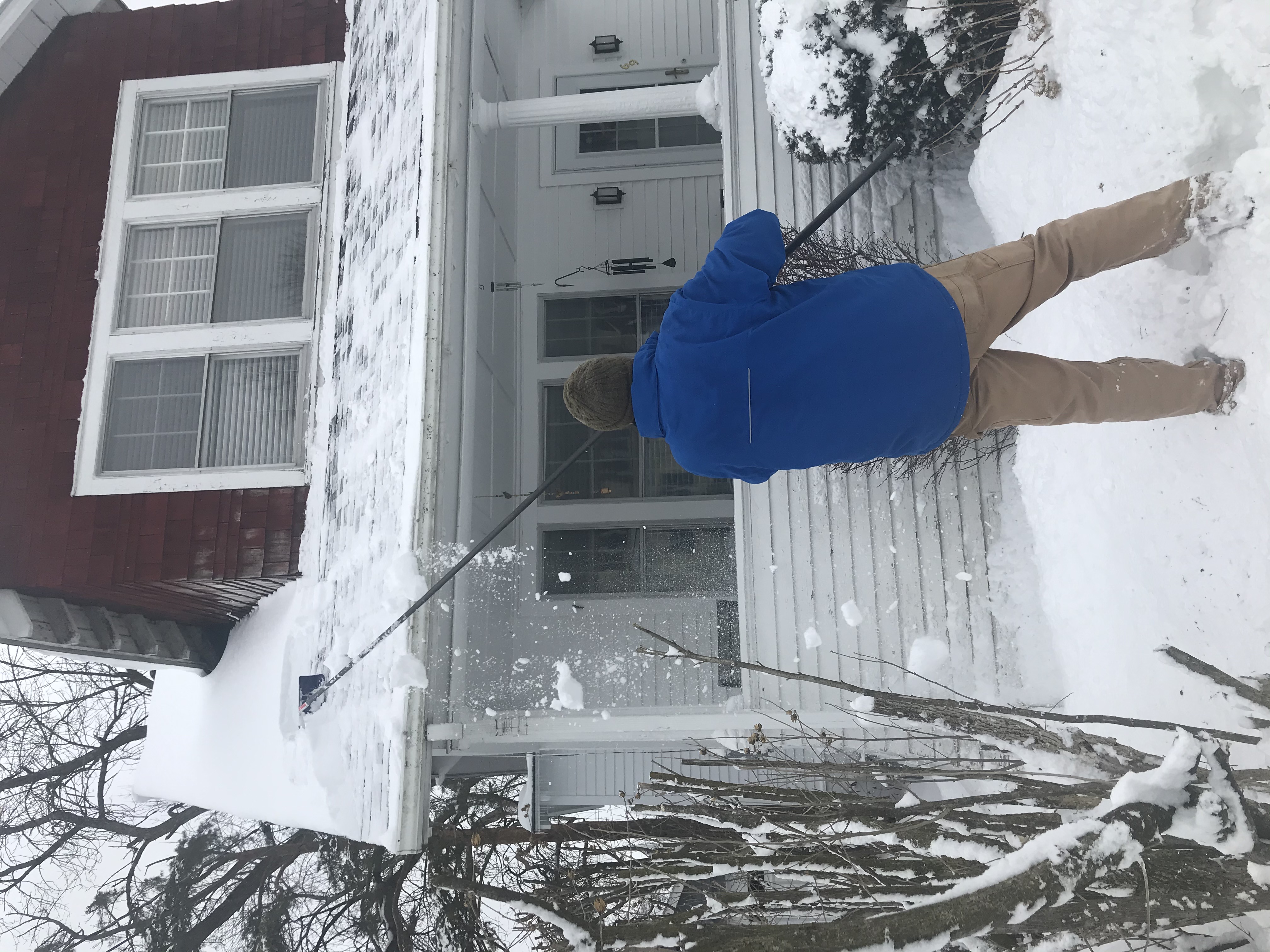 Outdoorzing takes many forms. Bob Paley, father of our beloved Alex, demonstrates perfect form. Removing snow, like running, is an arm sport.
Coach Mark Mindel Outdoorizing on Ruhle Road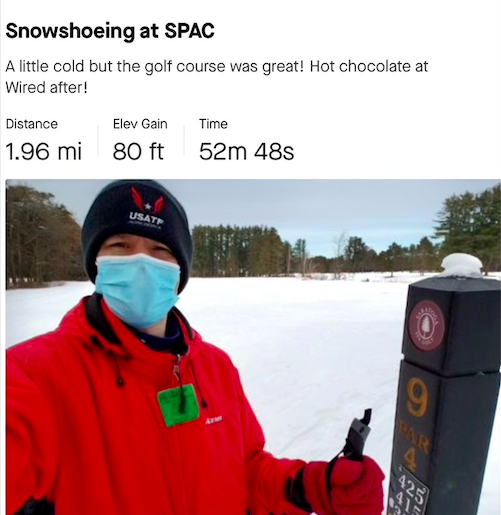 Greg Hart Snowshoeing at SPAC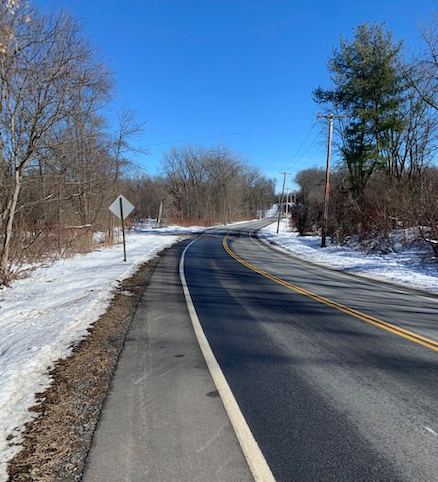 A view of Brenna Sharp's 5 miler around Ballston Spa