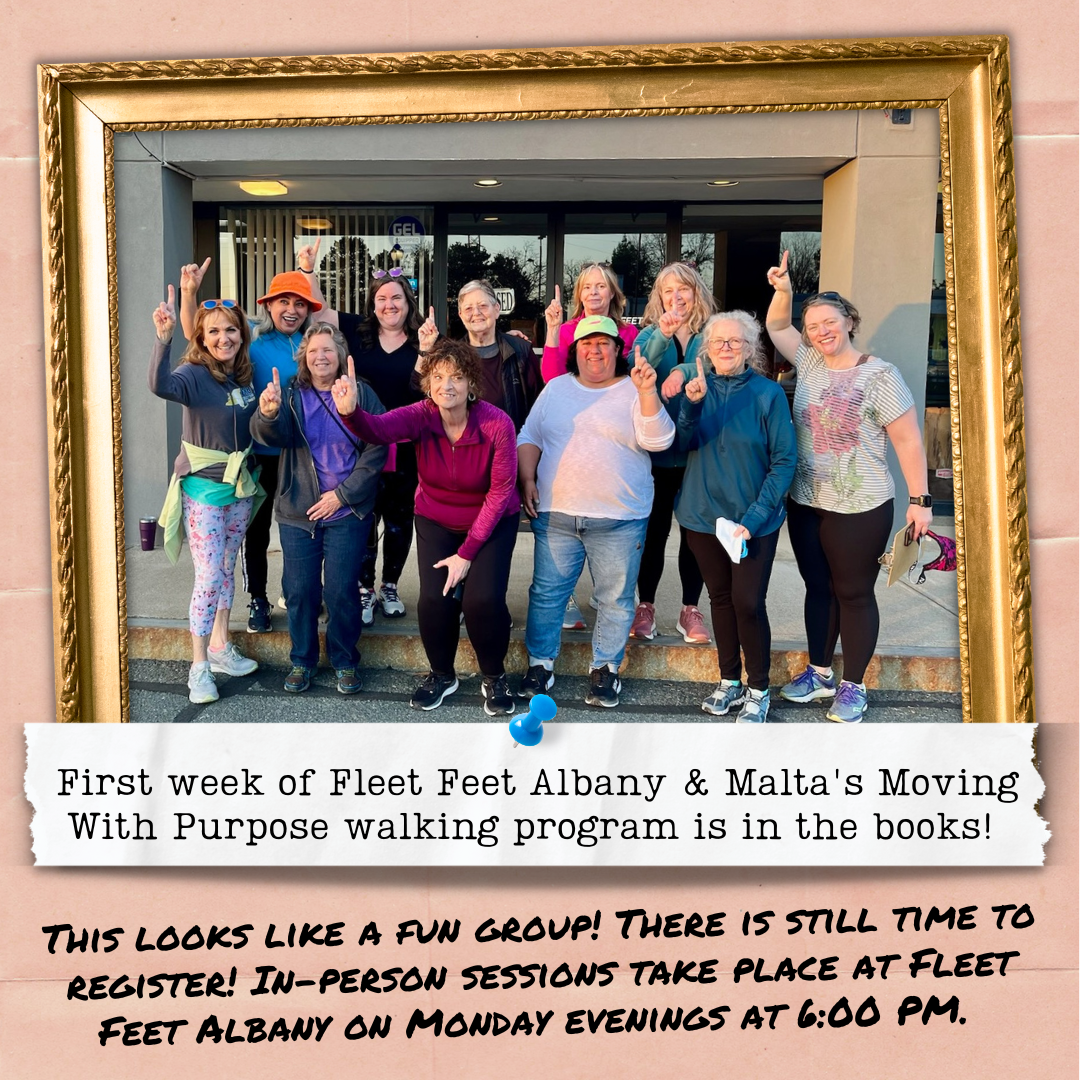 You can still register for The Moving With Purpose walking program! See below for the registration link and additional information!
Fleet Feet Albany & Malta is starting up a new walking program that starts on Monday, April 10 and ends June 12. To get ready, we had a Zoom meeting with Dr. Kimberly Kilby and Dr. Benita Zahn on Monday, March 6, to learn more about the upcomong Moving With Purpose program and what to expect. Please watch the full meeting below:
Here are the slides from Dr. Kilby's presentation: Purposeful-Movement-Fleet-Feet.pdf
Ready to register? Here's the link: Register for Moving With Purpose Walking Program
We'll be having some additional sessions in the lead-up to the start of the program on April 10. Please return here for additional details.
Earlier in February, Charlie Woodruff, owner of Fleet Feet Albany & Malta, talked to Dr. Kimberly Kilby about the upcoming program and "Moving with Purpose."