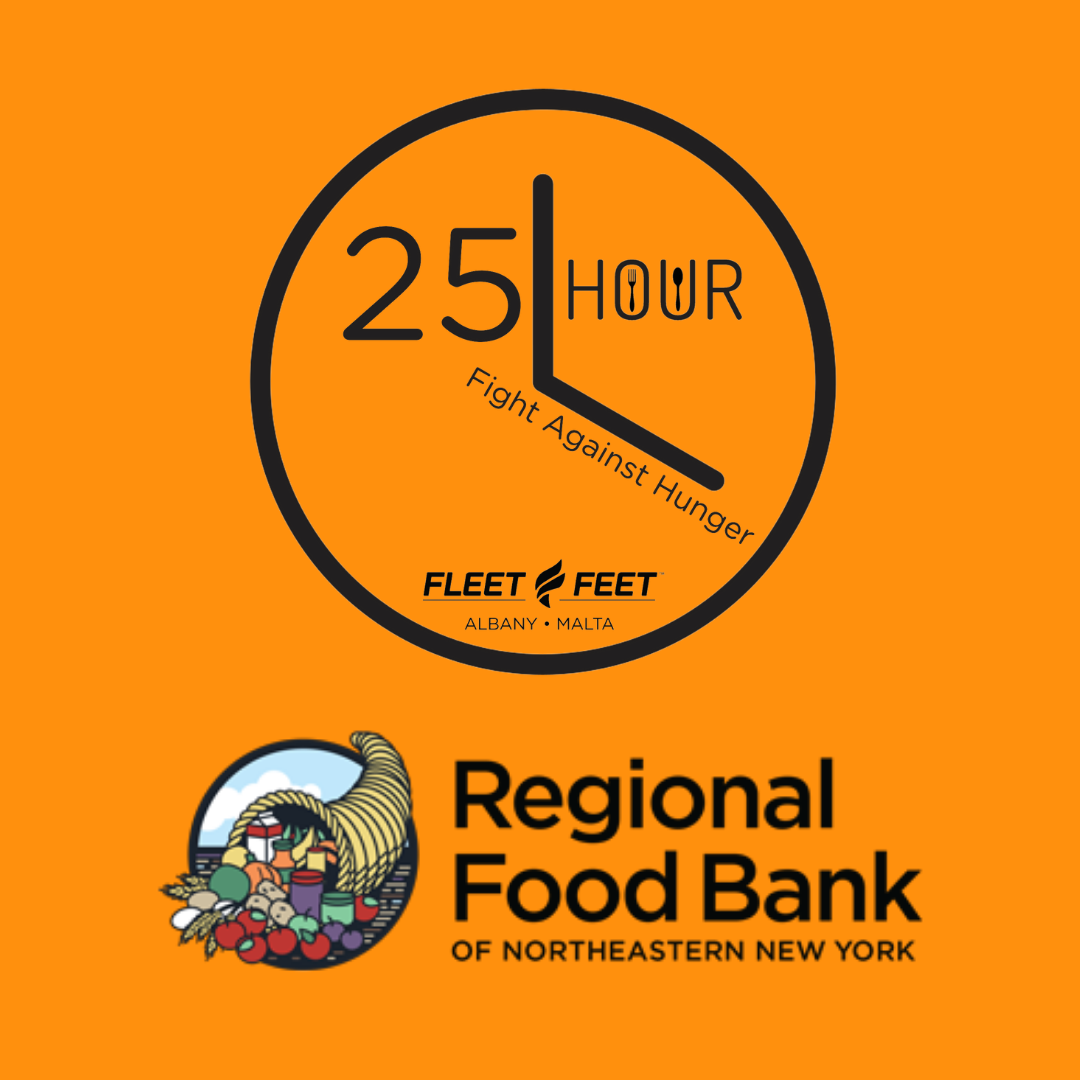 Saturday, November 6-Sunday, November 7
12:00 PM-12:00 PM
It's almost time for Fleet Feet Albany & Malta's Annual 24-Hour Event in Support of the Regional Food Bank of Northeastern New York. The Regional Food Bank has been doing the critical and necessary work of feeding the hungry in the Capital Region since 1982.
The Food Bank collects large donations of food from the food industry and distributes it to charitable agencies serving hungry and disadvantaged people in 23 counties. The Food Bank provides over 55 million pounds of food a year to 1,000 agencies. The Regional Food Bank is a non-profit organization and all donations are tax-deductible to the fullest extent of the law. The Food Bank's service area encompasses 41% of the landmass of New York.
During six previous 24-Hour Events, Fleet Feet Albany & Malta raised over $106,000 to help with the Regional Food Bank of Northeastern New York's operations. This year, the event will take place during the weekend of November 6-7 — the end of Daylight Saving Time — so we will get an extra hour: hence the 25-Hour Event.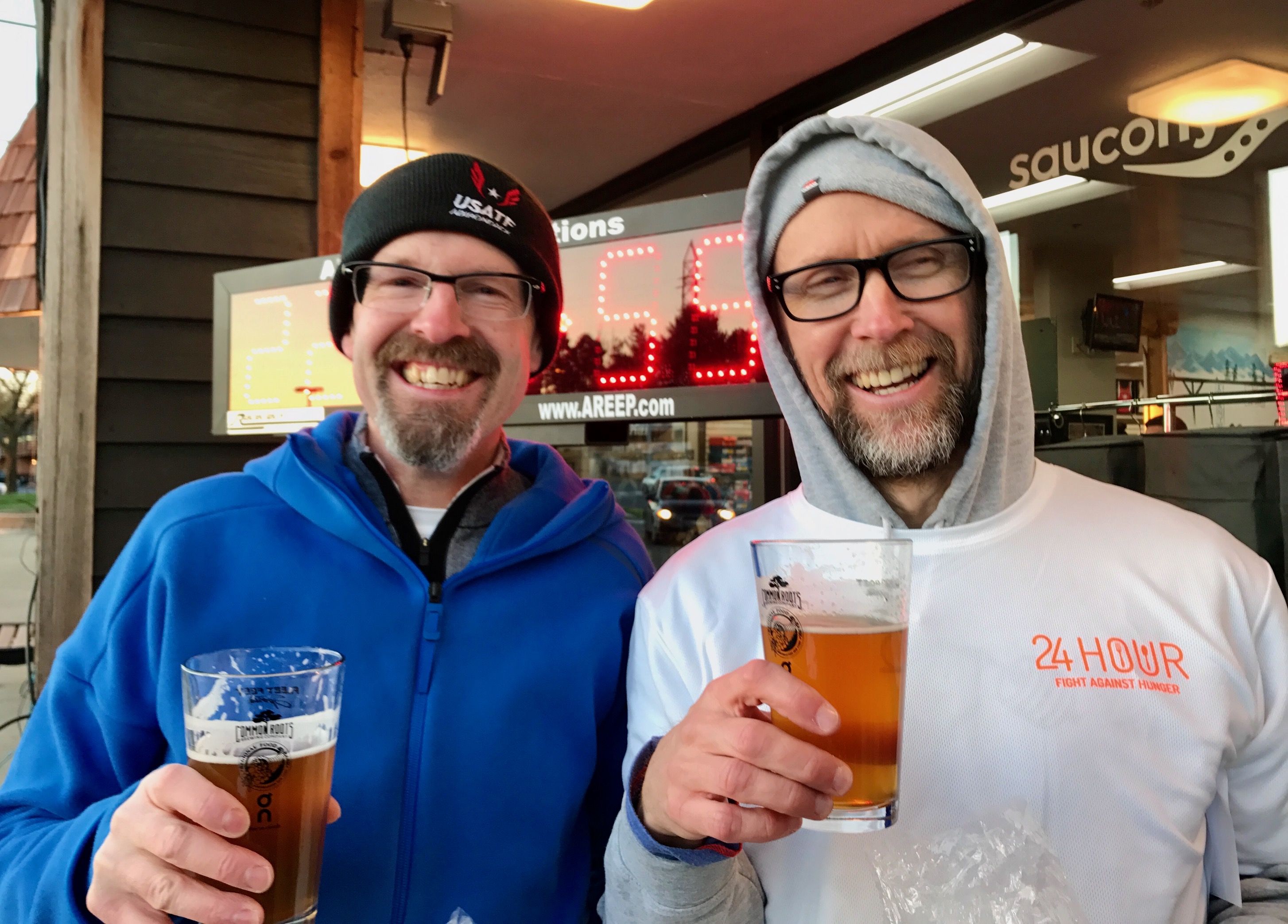 The event will take place at Fleet Feet Albany (155 Wolf Road) from Saturday, November 6 at 12:00 PM until Sunday, November 7 at 12:00 PM. Throughout the 25 hours, we will have a range of events in which to participate, including shoe brand demos, raffles (!), food vendors, a happy hour, breakfast, dinner, fitness classes, clinics, and an open house for the Capital Region Track, Field and Cross Country Hall of Fame, among other events.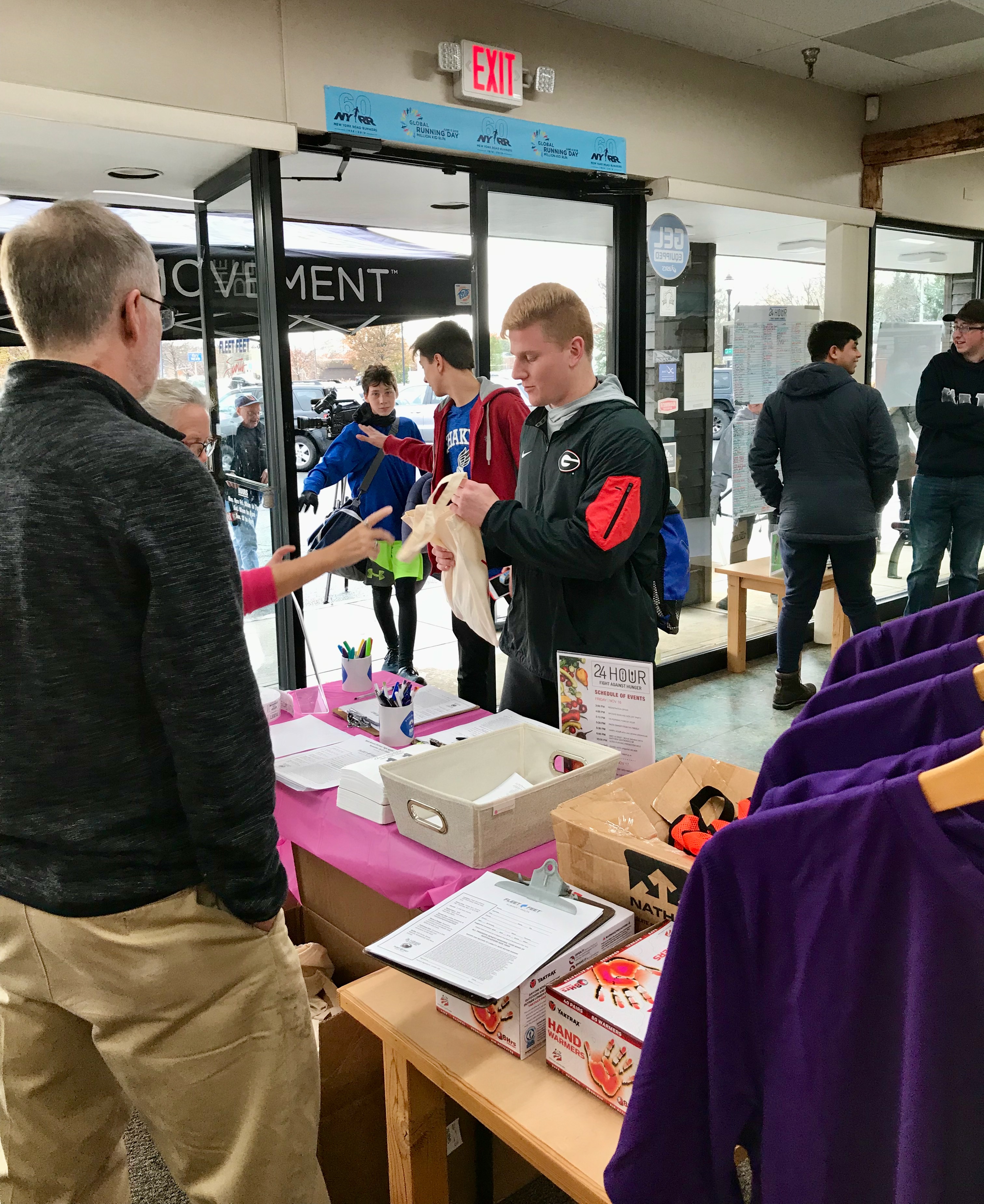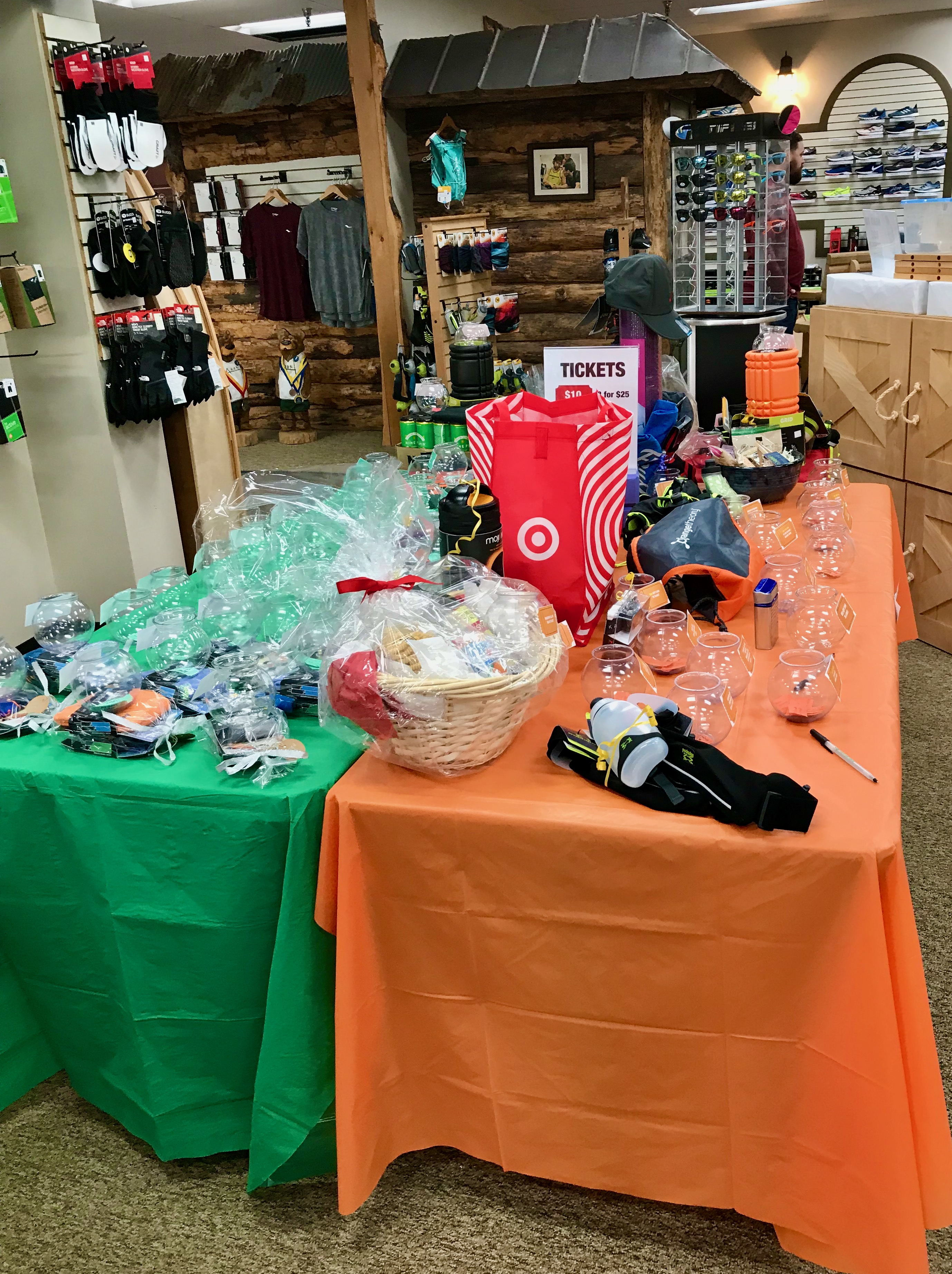 Registration and the Raffle Table
During the event, everyone will have the opportunity to run or walk a one-mile course through the store's neighborhood. Participants will earn raffle tickets for each loop they cover. There will also be raffle items on display in the store leading up to the event. There will be additional special raffles and prizes throughout the event. Our intention is for something exciting to be happening throughout the entire 25 hours. We encourage everyone who participates to donate $25 to the Regional Food Bank of Northeastern New York.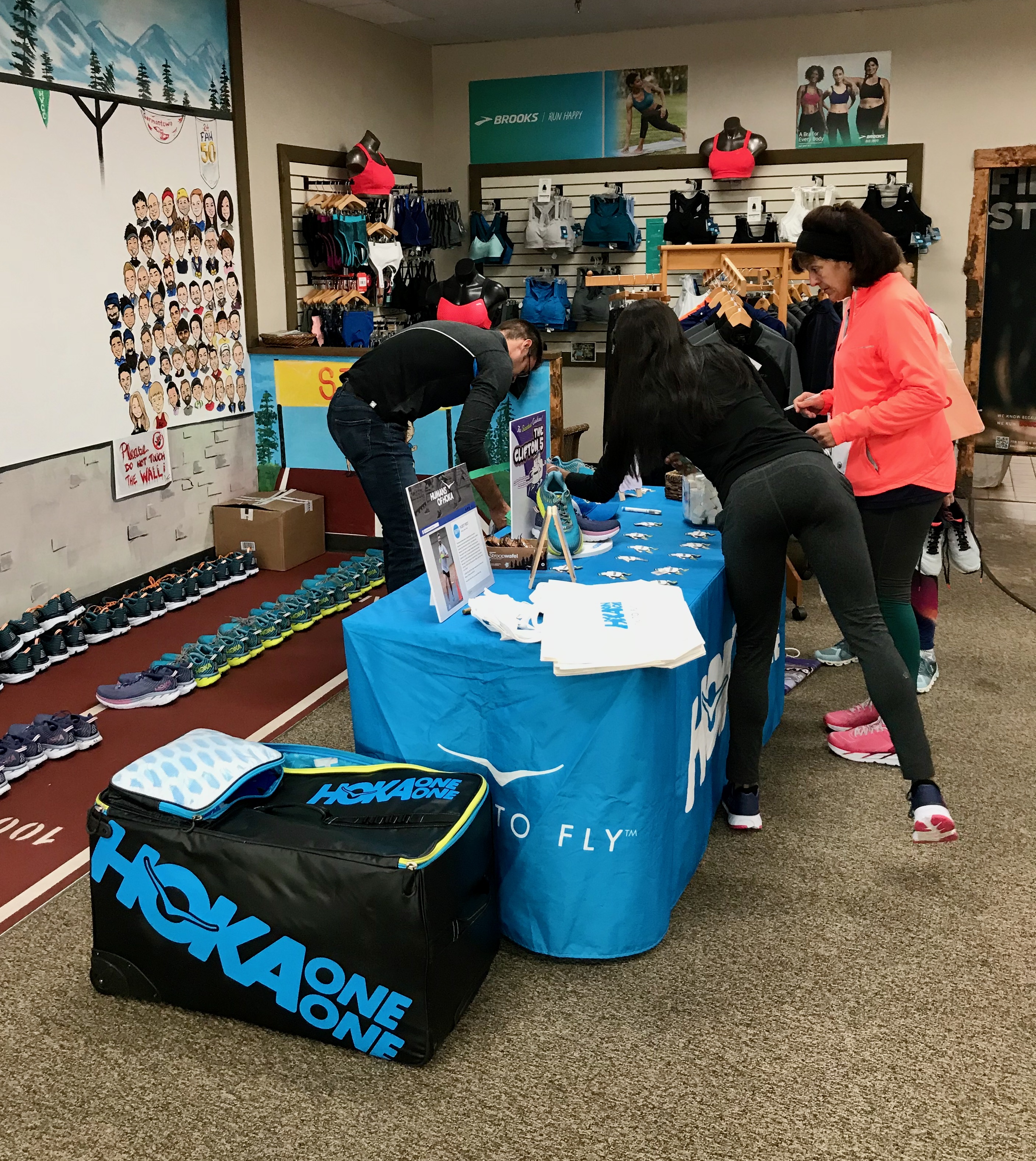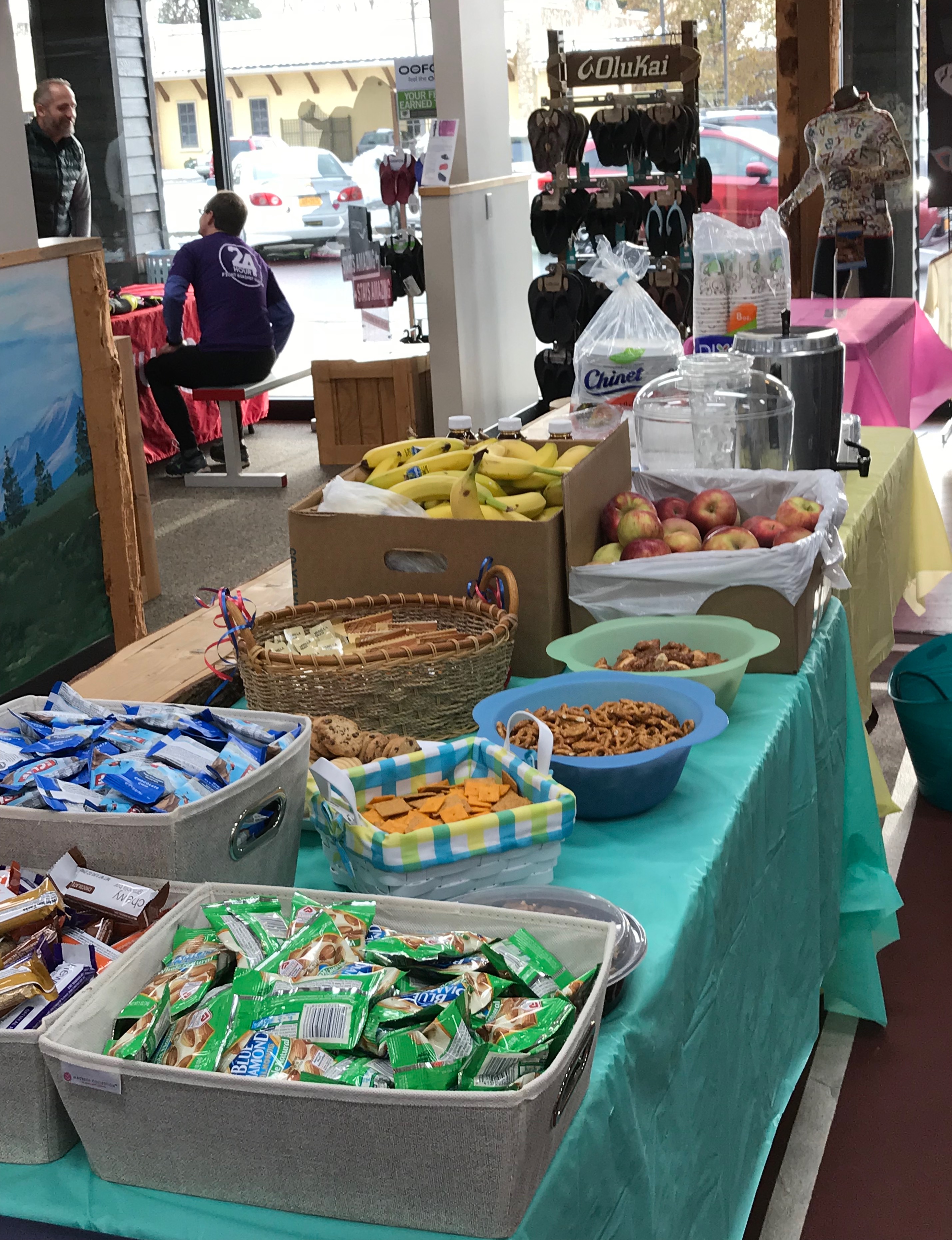 Demo Shoes and Fuel!
The easiest way to donate for the 25-Hour Event is to visit the Fleet Feet Albany & Malta's donation page (see below). Remember to stop in Fleet Feet Albany to buy some raffle tickets — all proceeds go to the Regional Food Bank. In fact, everything — food, time, raffle items — to do with the 25-Hour Event is donated so that all proceeds go to the Regional Food Bank of Northeastern New York. Most of all, it's a fun way to help support a critical and necessary cause. If you have joined us in the past, please join us for one or twenty-five hours. If you haven't participated in the past, we look forward to seeing you. Please invite your friends and family!
Our donation page at the Regional Food Bank of Northeastern New York is now available. (click here)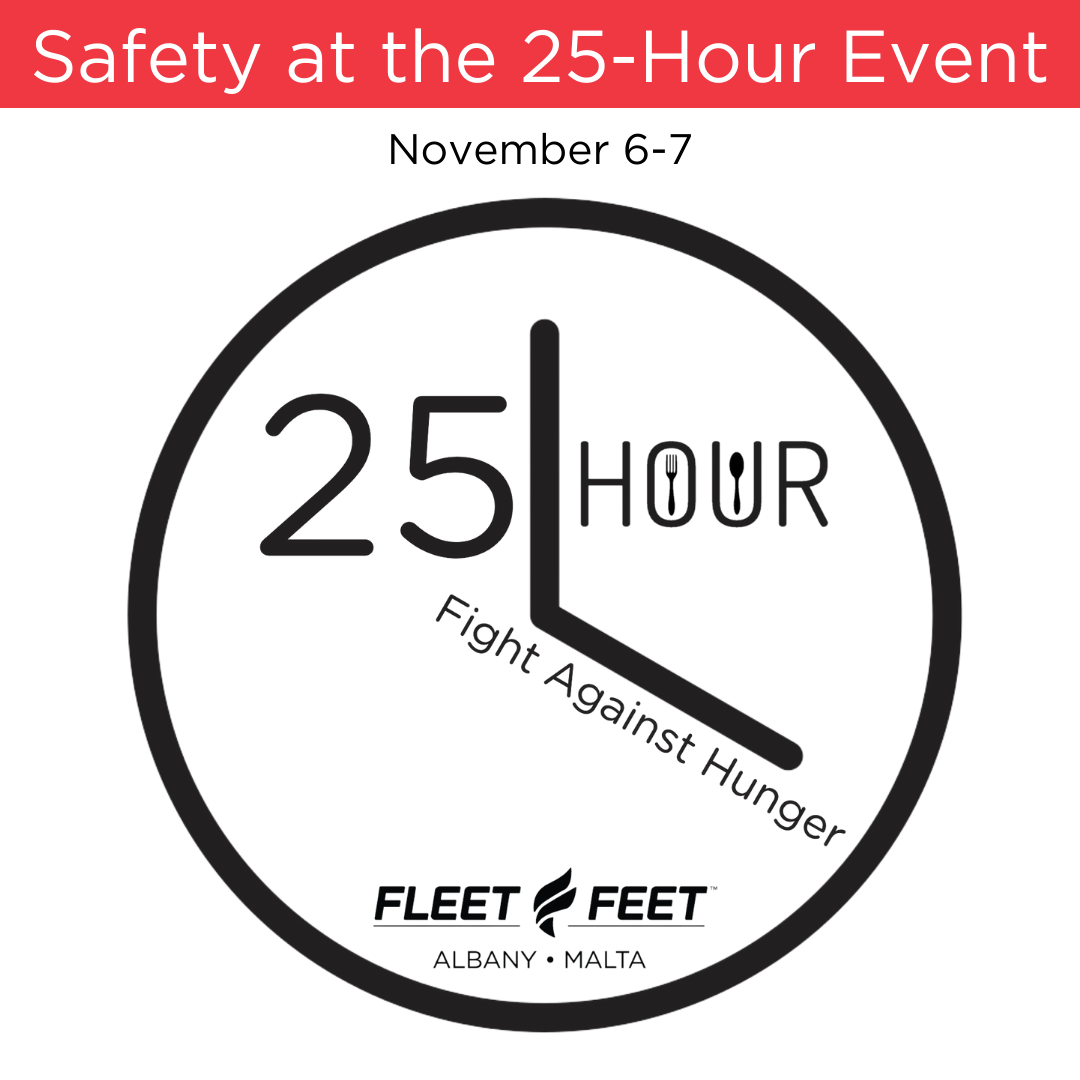 Because of the current pandemic environment, we are faced with some new safety considerations this year. Our main goal, of course, is to ensure every participant's safety and well-being during the event.
Here are some of the approaches that we will be taking to keep participants safe. Please contact Fleet Feet Albany if you have concerns or additional ideas about how to safely run this event.
Virtual Run

For runners and walkers who may not feel comfortable being near others yet or those further away from Albany, we are going to be holding a virtual run through Strava. This run will have a special tag that the participants can add to be entered into raffle drawings for just the virtual participants. This will create a more accessible event and provide an extra layer of safety for those who may not wish to or be able to participate in person come November.
Indoor Space
Because of the volume of participants, the length of the event, and the potential for multiple visits by participants over the course of the 25 hours, we will be requiring mask use when inside regardless of vaccination status. This will limit the potential for contact between those attending the event.
Outdoor spaces
In our outdoor spaces we will encourage distancing. We are attempting to have patio heaters, as well as a large tent, to encourage runners to spend time outdoors.
Contact
We will be running a sign-in/sign-out sheet with contact information for all participants. This way if there are any issues we know when the runners were there and have all of their information.
General Course Safety
In addition to the COVID safety requirements, we are also paying special attention to safety on the course. As in past years, the course will be marked and well-lighted. We are committed to the high level of safety we have maintained in prior years despite the challenges of COVID.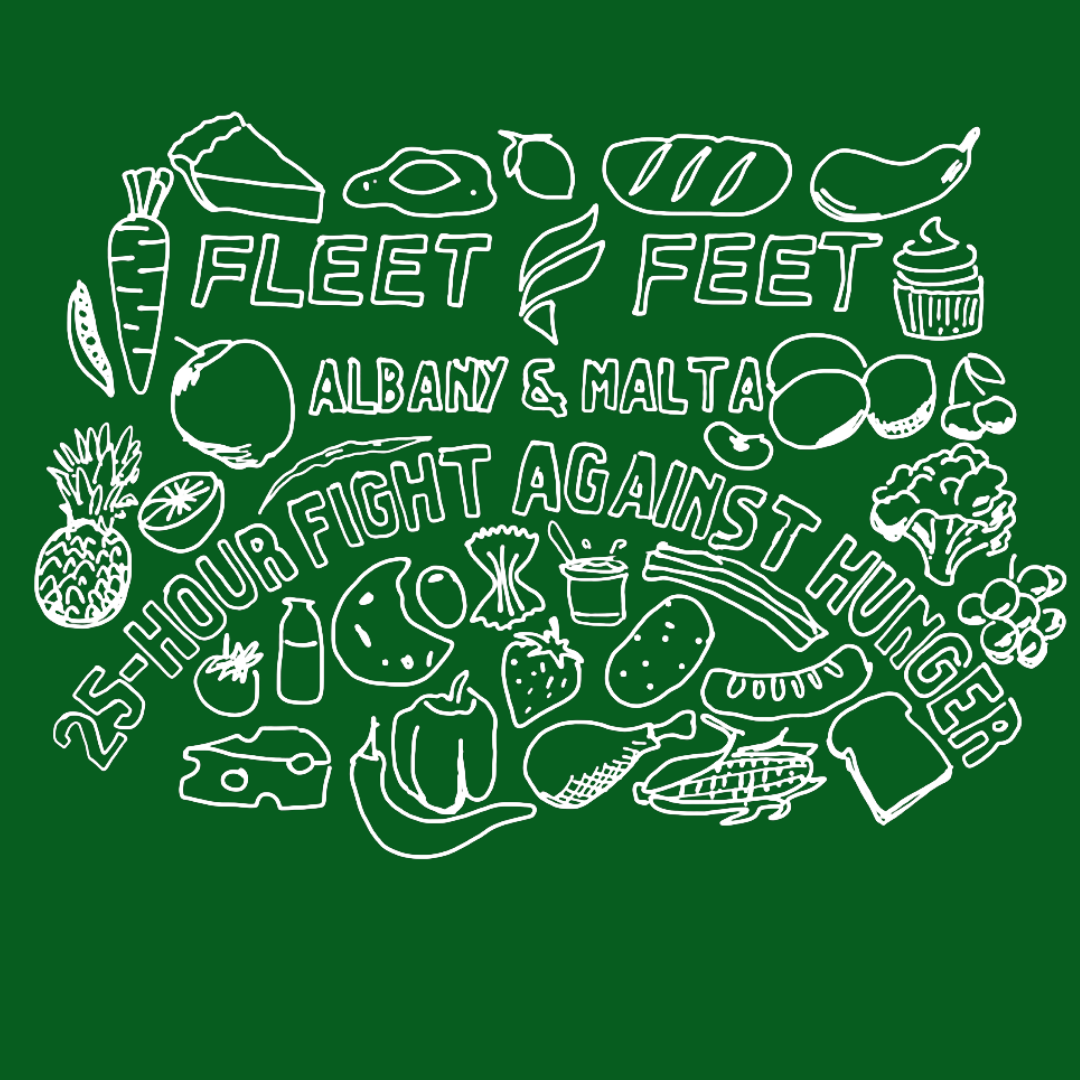 Come back to this page for additional updates!